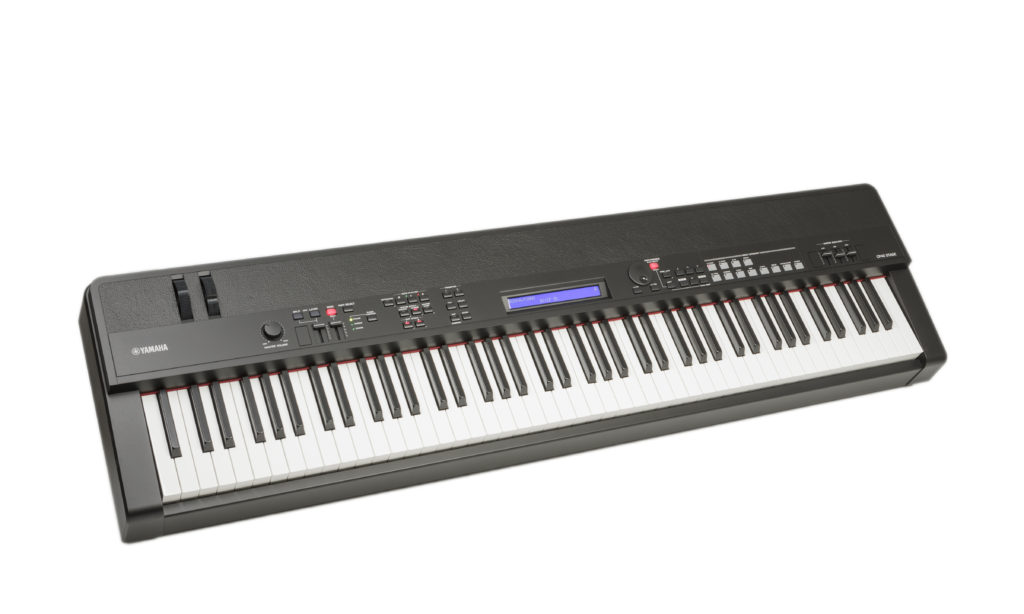 Yamaha CP40 is a professional 88-key professional digital piano. It features sounds which are based on Yamaha's premium series grand piano.
For musicians like me, this digital piano provides portability in a manageable format for setting up, to recreate sounds during live performances which exceeds the expectations of audiences. The Yamaha CP40 is a digital stage piano which can perfectly recreate the tone of a classic acoustic piano. This digital piano manages this task by digitally recording or sampling each note produced by an actual acoustic piano and then saving the sound recordings on the memory chip of the digital piano. When a key is pressed, the matching note recorded is played back.
This piano is a perfect example of the phrase "art imitating art". Unlike retro digital pianos, the sound produced by this piano is not disdained. Personally, being a jazz enthusiast for over a decade, I feel that you can't get more realistic sound than this, even for rock and roll settings. It features an intuitive interface which enables me to quickly access any sound which is required.
Features of Yamaha CP40

Its Category Select feature lets me call up my favourite sounds, or the ones that I use the most very easily. The CP40 not only stores my favourite piano sounds, but also sounds of instruments like pads, clavinets, bass, organs and strings. The sound bank lets me draw on a vast range of music which is very helpful when we have to change sounds in the middle of a song. It is a piano which every professional musician must have since it adds so much versatility to the instrument as well as the music.
The large lighted buttons of CP40 easily lets you layer and split sounds to switch from a piano tone which is layered with strings, a piano having a split bass sound or a full piano, no matter how dimly lit the stage is. Thanks to its main solo function, with just only a touch of a button, you can go back to playing across the entire keyboard. Not only is this piano easy to carry but also is very easy to maintain. However, if the CP40 is kept in a place where it undergoes a drastic change in temperature, there are chances of condensation building up inside. If you store the instrument in very low or high temperature, make sure you give enough time so that it can slowly match the new temperature to avoid forming condensation.
One more important thing is that Yamaha CP40 is available in two variations:
Natural wood keys – this is of course more expensive modification of the piano, but if you like the feeling of playing real piano it definitely worth buying
Yamaha CP40 Reviews